Who doesn't love the beach wave hairstyle? It's slightly tousled yet polished, perfect for every occasion and effortlessly chic. They look great on bobs, lobs and long hair. You can pin a few pieces back, rock a side or center part, style with headbands or add a braid or two. With a look that looks great on every face shape and with every hair texture, you can imagine that clever hair stylist and enthusiast have thought up a few ways to recreate the look. Here are 5 ways for you to try to recreate the perfect beach waves.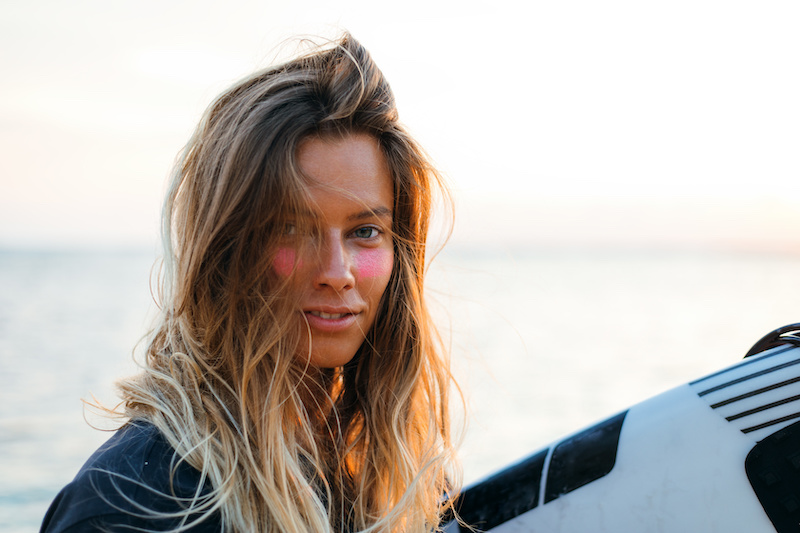 Overnight Beach Waves
What's better than styling your hair while you sleep? There are many ways to create curls while you sleep but we think this one creates the best beach waves. The headband is simple, effective and works well for all hair types but you want to start with straight hair. You simply grab a headband or bandana a couple inches thick, put it around your head and wrap small sections around the headband. Check out this tutorial for a more detailed explanation.
If you're looking for another easy overnight no heat beach wave, then check out this tutorial from Victoria Secret model. However, people with naturally fine and straight hair seem to agree that this isn't an effective method for their hair.
Beach Waves with Sea Salt Spray
If you can't make it to the beach to get yourself some natural beachy hair, simply bring it to you. There are plenty of Sea Salt Sprays on the market for beach hair. The most popular is probably Bumble to Bumble Surf Spray but that stuff can cost up to $25. If you're on a budget or just don't justify $25 on a hair product, you can make it at home with a few simple ingredients. Here's a video tutorial for DIY sea salt spray and how-to beach waves with spray.
Beach Waves with a Flat Iron
There are actually a few easy ways to create beach waves with a flat iron. But we find that that tutorial below is the best way. The pin-curl method is another great option but it creates more of a curling iron curl than the real tousled beach-wave look. For this method you crimp your hair back and forth to create an almost broken curl down your tresses. You'll understand better after watching the video.