If you're looking for a haircut that will definitely look good then look no further. The long bob looks fantastic on everybody. Regardless of your face shape or hair texture, there is a lob hairstyle out there for you. With a few tweaks like strategic layers and how you part your hair, you can have a hairstyle that requires minimal maintenance but always look maintained. Check out these best lob haircut ideas.
Long Bob with Blunt Bangs
If you want to really chic-up your long bob haircut then style your mid-length hair with blunt bangs. If your wondering will blunt bangs look good on you then you appreciate that blunt bangs are not the right choice for every face shape or hair type so proceed with caution. However, if you've got it, flaunt it. Blunt bangs are perfect with your lob whether you wear it straight, wavy or tousled with beach waves; blunt bangs are the perfect way to make your eyes big and your hairstyle work for you. If you're going to wear it tousled, add some tapered ends to your subtle layers for an edgy look.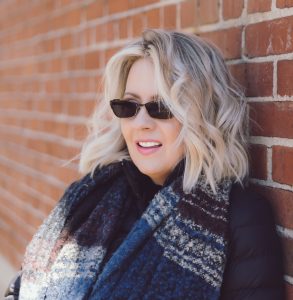 Asymmetrical Lob
Has your hair ever fallen around your collarbones where one side is longer than the other and you think – that actually looks pretty cute? Most of us have had that moment and that probably explains why the asymmetrical cuts have exploded in popularity. The asymmetrical cut works for all face shapes and hair types. Another great benefit is it gives you additional length for more styling options. It's edgy and sophisticated all wrapped up in one haircut.
Lob with Big Romantic Waves
Bigger is definitely better when it comes to this romantic hairstyle. The best part about it is that it can actually be easy to obtain. Because of the shorter length, it's easier to throw in some big hot rollers or grab your big curling iron and create these voluminous and bold waves. Big waves are one of the year's hottest trends and when paired with the hottest haircut, you can't go wrong.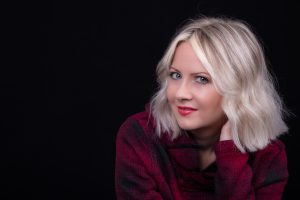 Blunt Straight Lobs with Center Part
Center parts and straight blunt cuts are perfect for ladies who are battling fine hair or thinning hair. The blunt cut makes your hair appear full and healthy and a center part can be flattering for most face shapes – but not round or long face shape. If your wondering what is a lob? This minimal maintenance hairstyle says high fashion and sophistication. Best of all, you can wear it down or up with ease.
Long Bob with Side-Swept Bangs and Layers
This look could almost be considered a modern 'Rachel'. The long bob with layers and side-swept bangs will give your hair plenty of dimension and volume. This haircut will work for everyone's hair type and face shape but remember that layers must be strategic and emphasize your best features. Additionally, the bangs should be long enough to compliment your eyes and hair type. If your hair is easy, keep the bangs longer so that you can tame them.