One of the most common problems ladies have once they've committed to a shorter bob haircut is "poofiness". This can be caused by a variety of factors including hair type, hair health and the actual cut of the bob. Poofiness can be annoying and make you resent that shorter cut, but all it takes is some experimenting and patience to fall in love with your bob all over again. Here are a few tips to make your bob less poofy:
1. Get an Undercut
One way to take some of the bulk – and poofiness- out of your tresses is to ask your stylist if an undercut is the right cut for your hair type. Undercutting means that you cut the layers underneath to downsize on volume. Unlike thinning sheers to decrease volume this allows your hair to grow back in a manageable fashion – unlike thinning.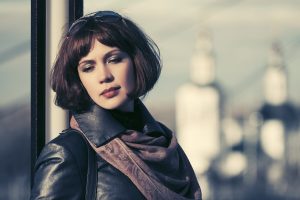 2. Get a Really Good Hair Straightener
Perhaps you got a bob because you loved the wavy look, but until it grows out a little longer, you might want to invest in a good hair straightener. Now that you have a shorter bob, it won't take as much time and you can get a hair straightener made for shorter locks. This will have your hair styled perfectly every single day.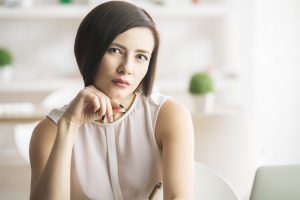 3. Wash Your Hair Less
If you decide to straighten your bob, then washing it less will also require less straightening. But there are more benefits. The natural hair oils will naturally get rid of frizz and poofiness and create a more easy-to-manage head of hair. Once your hair gets used to less washing, you'll have a very manageable hair routine too.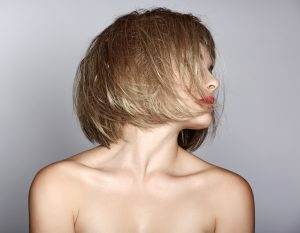 4. Try New Products
Perhaps you never thought you'd need to invest in wax or pomade hair products but they can really help control your poofy hair without making your hair look like it's been plastered down or taking away from it's natural texture. Ask your stylist what she think could work best for you!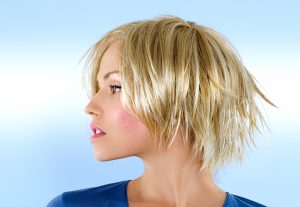 5. Blow Dry It Right
Learning how to properly blow dry your hair can really change the poofiness of it too. Although blow-drying your hair incorrectly can create more poofs, so be cautious! You want to blow-dry your hair downward and use a styling brush to control it throughout the entire blow out.