A lot of women love the look of bangs because they can give you a great new look without having to make a dramatic chop or hair color change. Side-swept bangs are not only trendy but also practical because the maintenance is minimal, they can be styled back easily, or pushed behind the ear if they are kept long enough. Side-swept bangs look great on every face shape and with every hair texture and they are tremendously easy to style. Here are a few tips for styling your side-swept bangs.
Blow Drying your Side Swept Bangs
When it comes to side-swept bangs your blow dryer is your essential hair tool. Keep the rest of your hair back and just focus on your bangs rather than rapidly blow-drying all of your locks together.
Take a round brush and flip your side swept bangs outward and blow dry underneath the hair. This will give your bangs a soft flipped-our effect and straighten your bangs. Blow dry like this for 2-3 minutes, depending on the texture and thickness of your hair.
It's a good idea to do this on the opposite side of the bangs to have a balance on both sides of your face for a great framing effect.  Once your bangs are straight and dry use a comb to give them a smooth and voluminous look.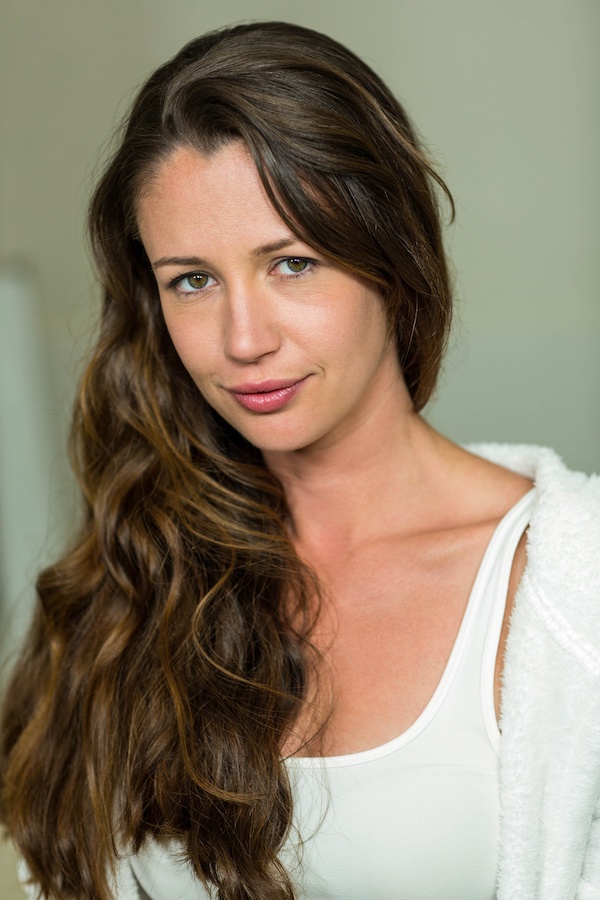 Flat Iron Your Side Swept Bangs
Once you've finished blow-drying your bangs or if you let them dry naturally, a flat iron is the best way to style your side-swept bangs.
If you blow-dry your hair then once your hair is dry, pick up a flat iron and straighten the ends for a polished look.
If you let your hair dry naturally or you didn't have time to blow dry your locks immediately and now you need some help getting a straight texture then the flat iron is the simple fix. There are hair straighteners on the market that are specifically for the use of bangs so if you plan on being committed to your bangs for a long time, they might be worth the investment.
Take your bangs by the root with the flat iron and slide it down to the tips while pulling the bangs in the direction you want them styled. Twisting your wrist inward or outward will curve the bangs in or out, depending on how you want them styled.
If you have layers or want really voluminous locks then by flipping your side-swept bangs upward and clasps the bangs about 1cm from the roots you can create volume and keep the side-swept bangs above your eyes.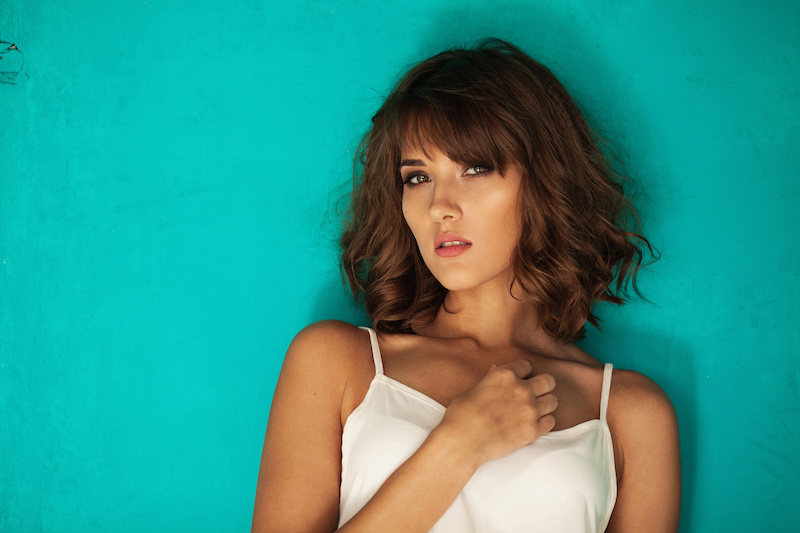 No-Heat Side-Swept Bang Styling
If you are someone who prefers non-heat styling methods then side-swept bangs are perfect because they don't require the hair to be perfectly straight.
Once you are finished with the shower you can let your hair dry naturally but you should immediately comb your bangs to the side that you want so that they dry in that direction. As they are drying you should continue smoothing the bangs every few minutes to 'train' your hair to always dry that direction.
Leave in conditioner or an anti-frizz serum can help your side-swept bangs dry smoothly and stay in place as it dries.