Lob has several meanings. If you are into sports, particularly tennis, then it probably means to throw or hit a ball in a high arc. For others it might mean to "throw" something and for the more colorful individual, they might use it to call somebody a useless idiot. However, when it comes to hair Lob is a combination of 'long' and 'bob'.
The bob was the haircut of choice for many influential women such as Coco Chanel and Elizabeth Taylor. While the bob is a fantastic haircut, it's not always the right fit for many people. Somebody with a round face would have trouble pulling off a short haircut that added width around the side and for ladies with thick hair, there simply isn't enough weight to hold down their untamed tresses.
What is a Lob?
The lob isn't too short and it's not too long, but it's just right. It's essentially a Long bob! This haircut that falls below the chin and above the shoulder blades and anywhere in between is perfect for all hair types, face shapes and lifestyles. It's a Hollywood favorite now and it's also the trendiest haircut of the year. You've probably been complimenting lots of people on their "new haircut" because you can't help but feel inspired by the healthy and luscious look of the lob.
Things to Consider Before Getting a Lob
If You Have Fine Hair, You Can Get Layers
When you have fine or thin hair, a lot of layers are not recommended because they tend to make the hair look ratty and unhealthy. Therefore, fine haired ladies are stuck with blunt cuts, regardless of length. When you're getting a long bob though, a few long soft layers work well with fine hair. Have your stylist cut your hair blunt first, then after your hair is dry, add very soft layers at the base. This will give your lob plenty of body.
Square or A-Line Shape
The outline of your long bob should fall between your chin and the collarbone because it's not a bob and not quite shoulder-length. From the back your hair should fall at about the nape of your neck. Then it's up to you, do you want a square cut or something asymmetrical or A-line. It could get gradually longer in the front, or longer on one side. There is plenty of variation so make it your own.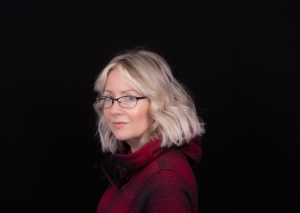 Choose a Lob for Your Face Shape
Although the lob can work for every face shape, the amount of layers and other features you have should depend on your face shape. For example, if you have a square face, a long layered bob that frames the face is ideal but if you have an oval face shape then a long bob with some bold bangs is a great option. Make sure that you consult with your stylist about what works for your face shape before you get the chop (or extensions).
Lob Cut With a Center Part
Most people wear their hair to one side or the other and therefore, when they get a cut they want it cut with their every day part. However, a center part is much more versatile for your new cut. Then if you want to change it up, you have the freedom to. Best of all, if the cut is done right for your face shape, you could even rock the center part from time to time. Perhaps when you add those perfect beach waves.
The Shag Lob
One of the best ways to add texture and volume to a mid-length cut is to make a shag look. This will make your typical lob edgy, easier to style and allow it to grow out in different lengths to give your hair cut the personalized style that you crave with your hairstyle.
Shag haircuts are always unique because you can experiment with layers, choppy ends and hair colors. You might have a choppy, rocking look where the shag is around the crown of your head or feathered, spiky ends for texture. It can also create volume for fine hair or tame thicker locks. Here's some of the best shag lobs.
Shag Lob with Side Swept Bangs
The perfect way to add texture and even more lengths is by adding side-swept bangs to a choppy lob. This bed-head look will frame your face and it's perfect if you have highlights. Depending on your face shape you can change the length of bangs and where the layers are added.
Shag Lob with Flipped Out Ends
This look is perfect for thicker hair. If you want to wear your hair straight or blown out, then create texture and edge by flipping out the ends of your lob and creating a fun, buoyant look with the different lengths.
Graduated Shag with Beach Waves
If you're growing out your bob or you just love the graduated look then try creating this shag look with your long graduated bob. This look is perfect for those with fine or thin hair who love to style their hair with beach waves.
Balayage Lob with Shag Ends
The best way to get texture throughout the ends of your hair is asking your stylist to cut your ends with a razor to create an uneven edge around your head. Add extra texture by razor cutting your layers too. This look is best for balayage because it shows off those beautiful hues.
Long Layered Lob with Big Waves
If you're not into the beach wave look but love those big voluminous waves then opt for long layer. This look is easy to achieve with a big curling iron and part it to one side for a voluminous look that everybody will want.
Choppy Bob with Blunt Bangs
If you're not into the side-swept bangs look, but must have bangs to frame your face, opt for a look like this. Keep your bangs a longer eye-skimming length and add layers around your face to perfectly frame your face. This look is perfect for those ladies with triangle or heart-shaped faces.