You always want your hairstyle to compliment your face shape but also your hair texture. Bangs work best on women with a long face because they shorten a long face and since a long face shape typically has a high forehead; bangs are going to help hide the length. Experts always tell people with long face shapes to stay clear of long hair because it will draw your face down but you can have hair to knees if you have the right bangs. Essentially, if you have a long face just about every type of bang is going to look great but of course – with a few exceptions. You want to avoid bangs that are short because they can actually make your face look longer and make your chin appear pointy. Also avoid anything that is too heavy or creates volume around the crown of your head because that will add length. So now that we have covered what not to do – lets look at some of the amazing bangs that look great with a long face shape. It's important to remember that regardless of the type of bangs you choose, keep them rounded and avoid square edges.
Wispy Blunt Fringe Looks Great
This is perhaps the best bang hairstyle in Hollywood right now and it looks great with a long face. The fringe will balance the strong cheekbones that are common with this shape and they will shorten the length.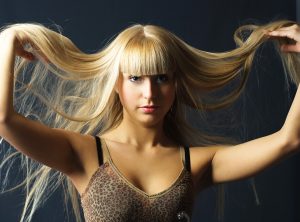 Curtain Bangs Frame a Long Face
Also known as Bardot bangs, these long bangs are perfect for framing a long face so that it looks slimmer and shorter. They compliment layered hairstyles perfectly and layers shorten and soften long faces. They also require less maintenance than the blunt fringe and look great when they are growing out.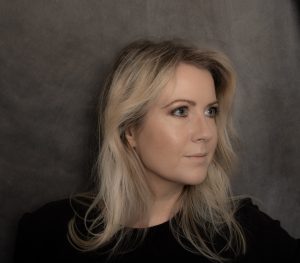 Blunt Bangs Shorten your Face
If you have straight hair then you simply can't go wrong with blunt bangs. They will shorten your face and can make your cheekbones look thinner but the key is that they are rounded on the edges and long enough to make your face look shorter – preferably eyebrow length or longer.
Full Side Swept Bangs make your Long Face Shorter
These bangs are less severe than the blunt bangs and work better for those who have a little bit of texture in their hair. A full side swept bang is a perfect blend between blunt and long side-swept. These are a great way to make your forehead and face shape look shorter but still get the flattering face framing effect from side swept bangs. These are perfect for the ladies with shorter pixie with bangs or bob cuts.