By the time you turn 50, there is an 85% chance that you'll be going bald. Of course, there's a 66% chance that you'll begin balding by the time you turn 35 as well. In fact, you could've been losing hair the moment you entered your twenties.
Such is the impact of male pattern baldness or Androgenetic Alopecia. The worst bit isn't that you're balding, it's the way others treat people who are balding. The prejudice against baldness is real. It is a fact, and you've most probably experienced it already.
Consider the fact that in the 44 US presidential races, bald presidents have only been elected five times! If 85 of 100 men above the age of 50 are balding, then how is it that only five candidates have won in 44 elections? Just in case you're bad at math, that's a mere 11%.
Even if you ignore the prevalent prejudice, going bald can have severe emotional and psychological ramifications on an individual. A study conducted by the Charité – Universitätsmedizin Berlin, the largest university clinic in Europe, says that "hair growth and hair disorders" can lead to "enormous emotional burden" and "psychological disorders."
If nothing else, a study like this should make you feel validated. You're not overreacting if your hair loss is bothering you at an emotional level. More importantly, you're justified in seeking male pattern baldness treatments and, as you'll see in this guide, there are a few for you to choose from.
You can use the following navigation panel to skip from one male pattern baldness treatment to another.
What is Male Pattern Baldness?
Male pattern baldness is the common name for Androgenetic Alopecia. Alopecia is a genetic condition, which means that it is passed down from parents to children. While both parents can pass down the pertinent genes, tentative studies suggest that the maternal gene pool is more likely to pass down alopecia.
Alopecia is usually associated with the male hormone, testosterone. However, even though testosterone plays a role in alopecia, it isn't solely to blame. An enzyme in the body converts excess testosterone to dihydro testosterone or DHT, which is the real culprit behind male pattern baldness.
When excess DHT in your scalp bonds with your hair follicles, it causes those follicles to start shrinking. As the follicles gradually shrink, the quality of hair they produce drops too. If this process continues, the follicle goes into a dormant stage and stops growing hair altogether.
As a result, most male pattern baldness treatments either block DHT in the scalp from binding with the hair follicles or focus on providing those follicles with sufficient nutrition. We've focused on both nutrition focused treatments and DHT countering treatments.
Further, we've included both, scientifically and anecdotally proven treatments in this guide. Either type may work for you, depending upon the nature and severity of your hair loss problem. This quest of battling male pattern baldness will then be as much a quest of discovery as a relief.
So you may have to try multiple solutions or even try more than one simultaneously. For example, you should absolutely start with lifestyle changes and dietary improvements as they have no side effects. Other male pattern baldness treatments can be combined too such as minoxidil and finasteride, shampoos and serums, and even laser solutions.
Best Male Pattern Baldness Treatments: At a Glance
| Product Name | Solution Type | Application | Quantity | Cost Bracket |
| --- | --- | --- | --- | --- |
| Men's Rogaine 5% Minoxidil Foam for Hair Loss and Hair Regrowth | OTC | Topical | 3 x 2.11 ounces | Expensive, ongoing |
| Women's Rogaine 5% Minoxidil Foam for Hair Thinning and Loss | OTC | Topical | 3 x 2 ounces | Expensive, ongoing |
| Finasteride | Prescription | Oral | NA | Expensive, ongoing |
| Hair Transplant | Surgical | Intrusive | NA | Very Expensive, multiple treatments |
| Lifestyle Modifications | Lifestyle | Behavioral | NA | Inexpensive, ongoing |
| Argan Oil – PURA D'OR Original Gold Label Anti-Thinning Shampoo | Shampoo | Topical | 16 ounces | Affordable, ongoing |
| Biotin – Maple Holistics Biotin Shampoo for Hair Growth and Volume | Shampoo | Topical | 8 ounces | Affordable, ongoing |
| DHT Blocking – Ultrax Labs Hair Surge | Shampoo | Topical | 8 ounces | Expensive, ongoing |
| Serum – Keranique Follicle Boosting Serum | Serum | Topical | 2 ounces | Expensive, ongoing |
| Castor Oil – Sky Organics Organic Castor Oil | Oil | Topical | 2 ounces | Affordable, ongoing |
| HairAnew (Unique Hair Growth Vitamins with Biotin) | Supplement | Oral | 60 capsules | Affordable, ongoing |
| iRestore Laser Hair Growth System | Laser | Wearable | 1 unit | Very Expensive, one time |
| Haircuts | Cosmetic | Wearable | Variable | Inexpensive |
| Wigs & Hairpieces | Cosmetic | Wearable | Variable | Variable |
Prescription and Over the Counter Male Pattern Baldness Treatments
Of all the countless male pattern baldness treatments out there, three have the highest success rate. Two of those three are man-made drugs known as minoxidil and finasteride. The third one is a hair transplant, and we'll talk about it in the next section.
Minoxidil is an over the counter drug that can be purchased at any pharmacy while finasteride is a prescription drug that can only be purchased with a recommendation from a certified doctor. As a result, minoxidil is easier to acquire and try, while finasteride is more potent.
Both these drugs have approval from the Food and Drug Administration, and both were developed by mistake.
Minoxidil
Minoxidil was initially developed in the 1950s to treat ulcers. While it was not that helpful against ulcers, it was found to be very effective against hypertension, for which it got its FDA approval.
As its use grew, its hair growing properties became evident. After another decade, minoxidil received FDA approval as a hair loss treatment even though it was already widely used by that time.
Minoxidil works against male pattern baldness in two ways. The first is by vasodilation which means widening of blood vessels. As it widens blood vessels leading to hair follicles, it allows more nutrition to reach them.
The second is that it opens up potassium channels in the cells. This allows hair follicles to absorb more nutrients. Therefore, minoxidil ensures that more nutrition reaches your hair follicles and then makes sure that they can absorb those nutrients.
The main problem with minoxidil is that the moment you stop using it, you lose its benefits and along with them your hair. Further, while hugely successful minoxidil doesn't have a 100% success rate against male pattern baldness.
Minoxidil has to be applied to the scalp. It is available in either foam or liquid form. Foam is considered to be a better option because the alcohol content of the liquid form may irritate the scalp.
The biggest downside of using minoxidil is the growth of hair in unwanted locations on the body. That's the major reason why women tend to use lower concentrations of this product. A minor, by virtue of rarity, side-effect could be it leading to lower blood pressure.
As for how minoxidil products perform in real-world situations? We have reviewed two for you – one for men and one for the ladies.
Editor's Rating: 4.5/5.0

View on Amazon
Rogaine is the most popular minoxidil brand. In fact, it is popular enough to be synonymous with the drug. For the longest time, Rogaine held the patent on minoxidil, which allowed it to be the only seller in the market. Since then, the patent has expired,and numerous other players have entered the market making the minoxidil market more competitive.
Even so, Rogaine remains the go-to name for minoxidil products. It also happens to be the most expensive minoxidil product in the market. Therefore, if you find it a bit too expensive, we suggest trying out Kirkland Minoxidil 5% Topical Solution.
On the other hand, if the expense isn't a major concern, we recommend you start with Rogaine's 5% minoxidil foam. It has a very good success rate. The company even says that its clinical testing shows a whopping success rate of 90% wherein their product regrows up to 25% of lost hair.
However, you'll have to remember that minoxidil can take anything between 4 to 6 months to deliver results, even though Rogaine promises results in 12 weeks. Also, for the first few weeks, minoxidil causes old hair to fall out as it forces follicles to reboot.
In terms of usability, this product is easy to use and has a pleasant smell too. It is supposed to be used only on the vertex bald patch, but you can try it on other locations as well. Some people say it works for them everywhere, while others say it failed for them entirely. There is a 120-days satisfaction guarantee backing this product, though.
Who's it for: If your case of male pattern baldness is advanced, then you definitely should try Rogaine.
Tech Specs
Product weight: 3 x 2.11 ounces
Active ingredients: 5% Minoxidil
Item Type: Topical aerosol foam
Gender: Male
The Pros
Most trusted brand of minoxidil
Very effective against male pattern baldness
Has a pleasant smell
Easy application with the supplied dropper
Not harsh and can be used for color treated and chemically treated hair
Comes with a 120 days guarantee
The Cons
Doesn't work for everyone
Causes hairs to fall off in the first few weeks of use
Meant to be used only on vertex hair loss
May cause excess hair growth in other places if not used right.
Rare blood pressure problems reported
Editor's Rating: 4.5/5.0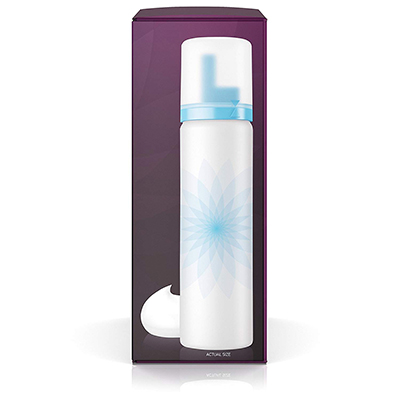 View on Amazon
Generally, women are advised to use 2% minoxidil products and 5% concentration is not recommended. However, Rogaine's expertise with minoxidil has allowed it to create a 5% concentration minoxidil product specifically for the ladies.
At the same time, if your hair loss isn't very severe, then we still suggest that you try Women's Rogaine's 2% Minoxidil Topical Solution first. You should only go for this product if the 2% solution didn't work for you.
The problem with the stronger concentration minoxidil is that it can cause unwanted hair growth. Therefore, if you know how to use it and keep it from touching your face, arms, and hands, you shouldn't have too much trouble with the 5% product.
The product itself is hugely successful and effective in dealing with pattern hair loss, just like the one for men. Available in the foam form, it is also very easy to apply and massage into the scalp. The company says that you should see results in three months, but we suggest waiting for a minimum of four months if not six months.
Like the men's Rogaine, it isn't harsh. Further, you can use it on colored or chemically treated hair. Again, you'll get the benefit of the 120-days satisfaction guarantee. It is costlier than the men's Rogaine, though.
Who's it for: If you know how to use minoxidil, this 5% product designed specifically for women is a must try.
Tech Specs
Product weight: 3 x 2 ounces
Active ingredients: 5% Minoxidil
Item Type: Topical aerosol foam
Gender: Female
The Pros
Most trusted brand of minoxidil
Very effective against female pattern baldness
Has a pleasant smell
Easy application with the supplied dropper
Not harsh and can be used for color treated and chemically treated hair
Comes with a 120 days guarantee
The Cons
Doesn't work for everyone
Causes hairs to fall off in the first few weeks of use
Meant to be used only on vertex hair loss
May cause excess hair growth in other places if not used right.
Rare blood pressure problems reported.
Finasteride
Finasteride is a potent oral medication. It comes in the form of pills that are taken daily. Propecia and Proscar are the two most common brands under which finasteride is sold.
Finasteride works against male pattern baldness by preventing the production of DHT itself. It works by bonding with the enzyme that converts testosterone into DHT.
This medication has a very high success rate, but its effects only become evident after months of use. Moreover, like minoxidil, as soon as you stop using finasteride, you'll lose its benefits.
Generally, you'll have to wait for four months to see minutest of improvements. Moreover, significant improvements will only become noticeable after two or more years of constant, uninterrupted use.
More importantly, using finasteride comes with the risk of sexual dysfunction. Loss of libido and erectile dysfunction both have been reported by some patients. Also, premenopausal re never prescribed finasteride. The reason for this is that it can cause hormonal imbalances.
The combo of minoxidil and finasteride, i.e., simultaneous usage is believed to be even more successful than either of these drugs used individually.
Surgical Male Pattern Baldness Treatments
The most successful male pattern baldness treatment is a hair transplant, but it also happens to be the most expensive.
In hair transplant surgery, dormant hair follicles are replaced by active hair follicles harvested from other parts of your scalp. Usually, the process involves the following.
Skin from the back or sides of your head is removed and the gap covered by stitching the surrounding skin.
Hair strands, along with their follicles, are removed from the patch of skin.
Hair strands are transplanted into the bald patch, surgically.
Multiple sessions may be needed to achieve success.
As is evident, this is an intrusive and painful process that can result in significant scarring and even infections. This factor and the cost are the two reasons why it is treated as the last-resort male pattern baldness treatment, almost always.
Once the entire procedure is complete, patients lose all the hairs that were transplanted. In their place, new hairs grow. When successful, the effects of this male pattern baldness treatment are permanent and male pattern baldness is effectively nullified.
Lifestyle Centric Male Pattern Baldness Treatments
There is a direct association between male pattern baldness and aging. It only gets activated after a certain age and is likely to be faster in older people. Therefore, anything that speeds up the aging process speeds up the onset of male pattern balding as well.
Similarly, lifestyle decisions that slow-down aging tend to decrease the risk for onset of male pattern baldness as well. That's why the following lifestyle changes or improvements can be seen as male pattern baldness treatments or preventive measures, at the very least.
Stop Smoking:
Smoking is known for its harmful effects on health. There is a well-established connection between smoking and premature aging wherein smoking causes wrinkles on the skin and early graying of hair as well. However, studies have also found that smoking can lead to hair loss.
Therefore, if you're a smoker and have noticed early signs of male pattern baldness, quitting smoking should be the very first goal for you.
Improve your Diet:
Have you heard the phrase: "we're what we eat"? Well, it's very much true. Our diets impact our health as much as our genes and the air we breathe. This impact is most evident when it comes to skin, nails, and yes, hairs.
In most people, a significant change in diet is usually reflected first in the health of their skin, nails, and hairs. Therefore, by having more balanced meals and nutritious diets, you can slow down hair loss.
Further, you should try to avoid fast food and processed meals. On the other hand, you should have more water and foods containing iron (green leafy vegetables, beans, dry fruits, omega-3 fatty acids, and protein). All of these dietary improvements will strengthen your follicles and hairs.
Start Protecting Your Hair:
If male pattern baldness is identified early enough, even simple improvements such as protecting the hair can slow the process down. For example, excessive use of hair products and too much straightening or curling can speed up the process of hair loss. Simply switching to natural hair products and keeping styling basic can reduce the rate of hair loss.
Avoid Excessive Stress:
Stress is another major influencer when it comes to hair. Too much stress, whether physical or mental, is known to increase the rate at which you lose hair. There are even cases of stress resulting in drastic hair loss. Such conditions are classifieds Telogen Effluvium. If stress is managed, hair loss caused by Telogen Effluvium can grow back.
Managing stress can even control long-term stress-induced hair loss. You can try aromatherapy, head and body massages, and even sleeping more to manage your stress.
Male Pattern Baldness Treatment Shampoos & Serums
Ideally, focusing your diet should slowdown male pattern baldness, but it doesn't always work that way. The reason is that you can't get all the nutrients your body and hairs need from just eating the right foods.
Some nutrients aren't present in a lot of foods, and the foods that contain those nutrients are either too expensive or just not available in certain areas. Fortunately, there are other ways of getting these nutrients. The simplest and easiest are shampoos or hair serums.
Numerous male pattern baldness treatment shampoos and serums available in the market are based around naturally occurring ingredients. Most of these ingredients are known to be hugely successful against hair loss and ensuring healthy hair growth.
The most successful naturally occurring substances, when it comes male pattern baldness, are biotin, Moroccan argan oil, and castor oil, along with some formulae containing multiple substances such as serums and DHT blocking shampoos.
We've found the best products for each of these and objectively reviewed it for your convenience.
Hair Loss Supplements
Hair loss supplements serve the same purpose as male pattern baldness shampoos and serums, i.e., they give your body the nutrients that aren't present sufficiently in the foods you eat regularly. By nullifying any minor deficiencies, these supplements slow down hair loss and may even cause new growth.
Here is a supplement that is very popular amongest men and women dealing with hair loss.
Editor's Rating: 4.5/5.0

View on Amazon
The primary ingredient in the HairAnew supplement formula is biotin, which is critical for hair, nails, and skin. Along with biotin, however, the formula contains ten other key nutrients. Some of these ingredients include vitamin C, vitamin E, vitamin B6, and niacin.
This extremely beneficial concoction of nutrients sorely needed for proper hair growth and maintenance means that these capsules are great for all kinds of hair types and problems. It is a bonus that it is vegan and gluten-free as well.
These capsules have delivered great results for the majority of its users. The only issue with them is that they're not very potent and can be used only in the early stages of male pattern baldness. At the same time, they can work wonders if used with more potent male pattern baldness treatments such as minoxidil.
Who's it for: If you've noted early signs of hair loss, then you can take these capsules to slow down the early onset of male pattern baldness.
Tech Specs
Product weight: 60 capsules
Active ingredients: Vitamin C, Vitamin E, Niacin, Vitamin B-6, Biotin, Pantothenic Acid, Zinc, Kelp, Inositol, Silica
Item Type: Supplement
Gender: Unisex
The Pros
Has delivered good results for a lot of people
Contains 11 hair strengthening nutrients
Improves hair quality and strength
Equally effective on nails and skin
Suitable for all hair types
Vegan and gluten-free
The Cons
Not potent enough for serious hair loss problems
Male Pattern Baldness Laser Treatments
There are head caps or gear available in the market that are built around the concept of Low-Level Laser Therapy (LLLT). In LLLT, light at a particular wavelength is directed at the scalp to stimulate hair follicles up until they become active again.
The basic principle behind LLLT is that light at a particular wavelength can reduce inflammation in the hair follicles. As inflammation goes down, hair follicle miniaturization also slows down and stops.
LLLT, as a male pattern baldness treatment, hasn't been studied with as much detail as other male pattern baldness treatments. However, a few clinical trials have revealed some very encouraging findings.
Further, there are clinics all over the world offering LLLT for male and even female pattern baldness. However, LLLT isn't a very complex procedure. It just requires the right equipment which is now available in the market as well.
All you'll need to do is wear headgear with LLLT capability for a while. Here's one worth considering.
Editor's Rating: 4.5/5.0

View on Amazon
While there are other LLLT based consumer devices in the market, we found this one from iRestore to be the best in terms of cost and effectiveness. It is not only an effective laser hair growth helmet, but it isn't too expensive either.
There are cheaper products in the market, but they're either not as effective or not as convenient as this one. Similarly, there are other more powerful and convenient LLLT devices in the market like the radome PRO LH80, but they tend to be a bit too expensive.
If cost is not a concern for you, you should definitely consider The radome's product because it is superior in many ways. For example, the iRestore laser helmet sports 51 medical grade lasers, but the one from The radome has 80 lasers. Further, The radome's helmet is wireless while you'll have to pay extra to get a battery pack with the iRestore.
Even though The radome is the more powerful helmet, the iRestore helmet also delivers excellent results. The company says that with regular use (2 x week), this helmet can deliver "visible hair improvement" in anything between three to six months. In the initial period, this device manages to slow down hair loss while in the later phases it has the potential to cause new hair to grow.
The helmet even has an ergonomic design and doesn't tie up the hands like the much cheaper laser combs tend to do. Instead, it has a handheld control system with a display screen. It is also comfortable enough to wear owing to five strategically placed pads inside the helmet.
There are three variations of this device available. The cheapest is wired, the second one is wired but comes with a battery pack, and the third one comes with a hair growth kit consisting of a hair growth serum, a hair growth shampoo, and hair growth supplements.
While this device can deliver results independently, they will be better and faster when it is used with other male pattern baldness treatments mentioned in this guide.
Compared to most other male pattern baldness treatments, this device is a bit on the expensive side, but it is only a one-time investment. More importantly, the company offers 6-month money back guarantee, which can act as a safety net for your investment.
Who's it for: If you're looking for a non-intrusive and non-drug male pattern baldness treatment, this is a good option to try.
Tech Specs
Product weight: 1.74 pounds
Active ingredients: NA
Item Type: Laser
Gender: Unisex
Voltage: Dual
The Pros
Slows down hair loss
Encourages new growth after a while
Battery option offers mobility
Ergonomically designed and comfortable
Handsfree usage
6-month money back guarantee
Can be used with other male pattern baldness treatments
Non-intrusive
Dual voltage device
The Cons
Takes a long time to show results
Inconclusive success rate
Cosmetic Male Pattern Baldness Treatments
Sometimes, it is better to accept and own a problem rather than fighting it all the time. If you're one of those people who is completely self-assured and confident with high self-esteem, then it is likely that you're not as bothered by losing your hair as the rest of us.
The problem is that your attractive personality cannot mask something as obvious and glaring as a bald patch. Still, this doesn't mean that you need to start trying elaborate hair growth regimes. At the same time, it does mean that you need to do something about that scalp that is becoming more daring on your dates and conference meetings.
For incredibly self-confident individuals who don't want to fuss with medications, shampoos, surgeries, and laser treatments, we have two solutions – haircuts and wigs.
Haircuts
It's a simple enough solution. If you've started losing hair, get a different haircut. Usually, the way to hide thinning hair is to cut them short. After all, if your scalp is going to show, you let it show with style.
Bald: The easiest would be to go bald and then rock the look but you need to have the right physique, head shape, and skin tone to make this work. You can, of course, get those things too but, depending on where you are right now, it may require a lot of work.
Buzz: Then, there is the buzz cut. Don't want to lose all your hair? Just have it hacked short and close to your scalp. Your scalp will still show, but it will seem like you wanted it to show.
Fade: This works especially well with receding hairlines, at least, until you start losing hair at the vertex. Even then, longer hair up top can hide vertex thinning for a long while. Get the sides cut really short and let the top grow. Everything from undercuts to mohawks works here.
Caesar: This cut will incorporate thinning vertexes really well. Depending on the rest of your look, you may even be able to manage slight thinning of your hairline with the Caesar. Just remember to pull it forward and spike it a little.
Long: You can always stop getting haircuts and let your hair grow long. We mean really long like the rock stars. If that won't cover the receding hairlines and vertex bald patches, nothing will and you're better off going bald.
At the end of the day, what kind of haircut will help you hide male pattern baldness will depend on your unique circumstances. Everyone has a unique body and head shape. Therefore, we recommend consulting with your hairstylist before making any decisions.
Wigs & Hairpieces
Wigs and hairpieces are the most traditional solutions to hair loss and male pattern baldness.
The primary difference between wigs and hairpieces is coverage. Wigs are generally used to cover the entire scalp while hairpieces are used to cover specific bald patches.
When making a decision, you'll have to choose between synthetic and real hair. Real hair wigs and hairpieces are more expensive than synthetic ones, but they do look more realistic and are well worth the outlay.
In terms of cost, the more you're willing to pay, the better your wigs will be. Believe it or not, there are extreme experts in the world that charge thousands of dollars for supremely bespoke and customized wigs and hairpieces. They come to you, measure everything and create something that will fit you like a glove so long as you're willing to empty your bank accounts.
Wigs and hairpieces are definitely an option but only if everything else has failed for you.