We all suffer from hair problems whether its split ends, dryness, breakage, hair loss, brittle hair, frizzy hair – there are endless problems and worries that our hair gives us. Fortunately, mother nature is here for all of our hair problems. There are so many natural and inexpensive natural hair treatments that if you have the problem, nature has provided a solution. Here are some of our favorites.
Natural Treatments for Frizzy Hair
If you have a head of frizz, then beauty experts swear by the wonders of avocado. It is full of healthy oils and helps repair damage with its proteins, vitamins, and nutrients.
To use: Mash up the avocado as if you were making guacamole, and massage into your damp and freshly washed hair. Let it sit for 15 minutes and then rinse with just water. If you want to really get some moisture into your hair add some sour cream, egg yolk, or mayo for extra hydration. Apply once every two weeks.
How To Treat Dry Damaged Hair
Coconut oil is quickly becoming known for its amazing beauty effects. Many experts and individuals are claiming that coconut oil is better than all products they have purchased from the beauty stores. It's completely natural so it's free of silicones, alcohols, and chemicals, it's also a great remedy to help protect against split ends. If you want to treat your naturally dry hair, damaged hair from heat, or just over-processed then pick up some coconut oil.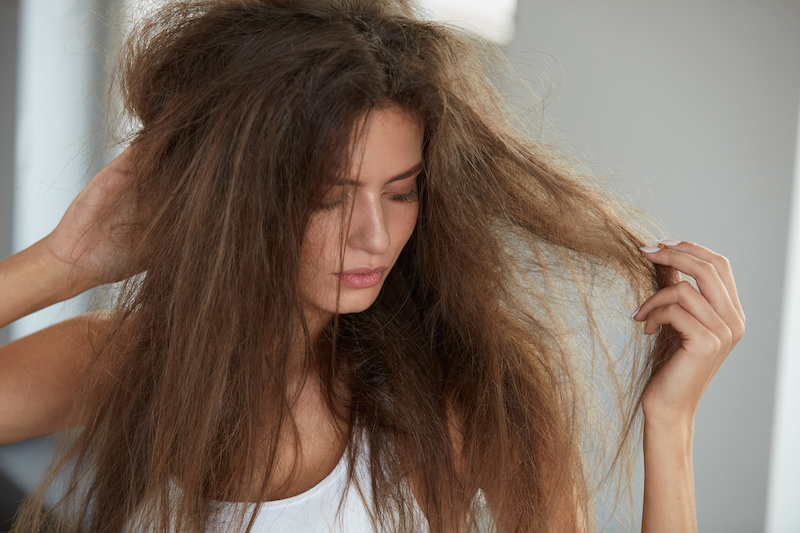 To Use: For a deep conditioning treatment then simply massage a couple of drops through damp hair from scalp to ends, focusing more on the driest parts. Allow the coconut oil to sit on your hair for 30-40 minutes (cover with a shower cap to increase efficiency) and then shampoo the coconut oil out of your hair. If you don't have the time to let the coconut oil sit on your head then after you shower take a small amount and apply to the end of your hair for a daily moisturize.
Natural Treatments for Oily or Greasy Hair
There are a few home remedies for oily and greasy hair and many products from the refrigerator and kitchen cupboard can have drying effects on your hair. Including alcohol, lemon juice, and tea.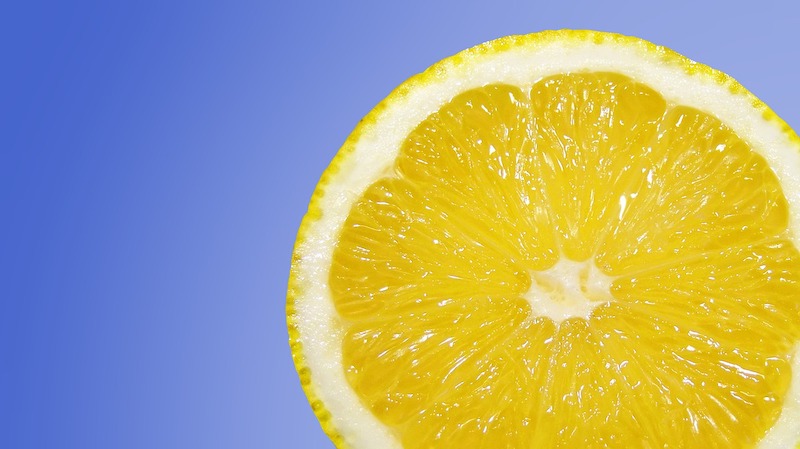 To Use:
Alcohol – Any kind of alcohol has a drying effect. The higher the alcohol content, the dryer it will make your hair. Simply mix a shot glass worth of alcohol with 2 cups of water and rinse thoroughly through your hair. Rinse with warm water.
Lemon juice – Juice one lemon and add equal parts of water and rinse through your hair. Then rinse with warm water. Lemon juice is known for its drying effects on hair and skin, but lemon juice also helps prevent shampoo build-up.
Tea – Tea contains tannic acid, which is an astringent and can therefore cut down on oil. When you make a cup of tea for yourself, make a diluted cup for your hair. Rinse through your hair and then rinse with warm water.
All Hair
Egg is one of the most affordable and effective hair products out there. The yolk is packed full of proteins and vitamins and the whites are full of enzymes that eat bacteria, and remove unwanted oils. Although the idea of putting raw egg on your beautiful locks might not seem appealing, after you see the shine afterwards you will forget that you just applied breakfast to your hair.

To Use: If you have normal hair, then just apply the entire egg to your hair as a conditioner. If you have oily hair then just use the egg whites. For dry hair take advantage of the moisturizer found in the egg yolks. Regardless of which part of the egg you will be using, apply the egg to clean, damp hair and coat your scalp and hair with the egg. Leave this on for 20 minutes then rinse with cool water. If you are using the entire egg with the yolks then only use this treatment once a month. However, if you're using the egg whites treatment then feel free to apply every two weeks.