Is Permanent Hair Removal Real & Can You Achieve it at Home?
When hair is in the right place, it can look gorgeous. But, when it isn't, it can make you look like an animal. This is true for men and women both, even though excess hair is more of an issue for the fairer sex.
Regardless of whether you're male or female, you're here delving into permanent hair removal because you view hairs as a nuisance. The problem is that there is just too much misinformation about permanent hair removal floating around on the internet.
You'll hear everything from how dangerous permanent hair removal techniques are to how it can only be done in particular seasons. Well, we've created this page to be the ultimate guide on permanent hair removal. Therefore, if you want to find out more about removing hairs permanently, you've landed in the right place.
Here is everything you'll learn in this permanent hair removal guide.
Budget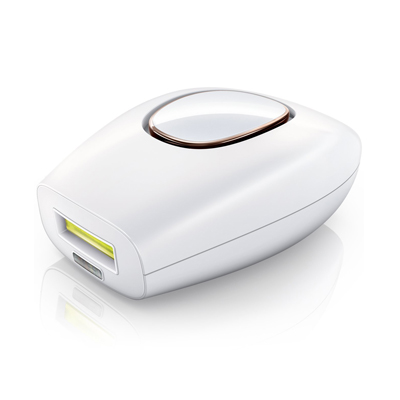 Philips Lumea Comfort IPL Hair Removal System
4.0/5.0
Product Weight: 1 pound
Flash Capacity: 200,000
Intensity Levels: 5
The best hair removal device that only has advantages and no disadvantages so long as you're willing to spend money.
Check Amazon
Best Value

DEESS Hair Removal Beauty Kit Series 3 Plus
4.25/5.0
Product Weight: 1.94 pounds
Flash Capacity: 350,000
Intensity Levels: 5
A hair removal product with all modern features and qualities available at a very affordable price.
Check Amazon
Top Pick

PHILIPS BRI956/00 Lumea Prestige
4.75/5.0
Product Weight: 2.26 pounds
Flash Capacity: 250,000
Intensity Levels: 5
A cheap, compact, and lightweight device from a reliable company ideal for people with wanderlust.
Check Amazon
Is Permanent Hair Removal Possible?
When it comes to permanent hair removal, this is the most asked question and also the question with the most misleading answers. To summarize, some people will tell you that it is very much possible while others will call it a myth.
We're neither of those people. We say that it is a matter of perspective. If you see "permanent" as "forever" then permanent hair removal is impossible unless you have access to some illegal genetic experiment.
On the other hand, if you see "permanent" as "such a long time that it seems like permanent," then it is very much possible. After all, our hairs are a part of our biological heritage. We're supposed to have hairs, irrespective of our fashion sense and incredibly pressing need for convenience.
The most common hair removal techniques such as waxing and shaving will see you repeating the process every few weeks at best. Permanent hair removal techniques such as electrolysis, laser therapy, and Intense Pulsed Light (IPL), on the other hand, will have you free of hair for months.
If you only had to get touchups once or twice a year and could be hair-free for the rest of the time, wouldn't you call it near "permanent"? This is why so many people refer to these hair removal techniques as permanent.
Which Hair Removal Techniques Give You the Most Lasting Results?
Nobody in the world views shaving, waxing and epilation as permanent hair removal techniques because the hairs don't stay away long enough. If you shave, you'll shave every day or every other day. If you wax or epilate, then you'll have to wax or epilate every three to four weeks.
Therefore, when we talk about permanent hair removal techniques, we're talking about three technologies – electrolysis, laser hair removal, and Intense Pulsed Light (IPL) hair removal. While the latter two are similar and interchangeable, the former is unique. Let's dive into how these technologies work and what you can expect from them.
Electrolysis Permanent Hair Removal
Electrolysis is the only accredited "permanent" hair removal technique. It has the backing of the Food and Drug Administration (FDA) since the authority has approved it for permanent hair removal.
Even though it has the FDA's approval, electrolysis isn't really a "permanent" technique. It is just the most effective of them all in reducing hair growth. In simple words, it has the FDA's backing because it has the best overall results.
How Does Electrolysis Work?
There are two forms of electrolysis and both of them involve inserting needles into hair follicles.
The first is called Galvanic Electrolysis. In this form, a very thin needle is inserted into the skin to reach the root of the hair,i.e. the follicle. Once placed, electrical current is applied to the follicle to stimulate a salt water solution located in the area. When this salt water solution is stimulated, it creates an imbalance that causes the follicle to die.
The other type of electrolysis makes use of heat to kill off the follicles. As a result, it is often called Thermolysis Electrolysis or simply Thermolysis. In this process, AC current is applied through the needle into the follicle. The AC current generates heat up until the follicle dies.
The nature of the electrolysis process is such that each hair has to be treated individually. This is why it is such a time-consuming hair removal technique. This is also the reason why electrolysis is recommended only for smaller regions such as the upper lip and areas close to the eyebrows.
How Permanent is Hair Removal by Electrolysis?
Electrolysis has removed hair completely for a lot of people. However, the problem is that it doesn't deliver those "permanent" results to everyone. Numerous studies have been conducted on why this happens, but all they reveal is genetics.
Therefore, your genes will determine whether electrolysis will work for you or not. Unfortunately, there is no way to test it except to try it. You should know that there is even variation in the quality of results between one spot and another on the same body!
If it works for you, you can expect to say goodbye to up to 80 percent of your hairs.
What Are the Pros and Cons of Electrolysis Hair Removal?
Electrolysis is widely recognized as the most successful permanent hair removal technique in the world. If the treatment is performed by a certified professional, then it really does deliver permanent hair removal to up to 80 percent hairs.
Another huge benefit of electrolysis is that the color of hair and skin tone play no role in the effectiveness of the technique. This is especially pertinent because the other "permanent" hair removal techniques – laser and IPL – aren't suitable for dark-skinned and fair-haired people.
The biggest limitation of electrolysis is that it is time-consuming. The bigger the area you need treatment for, the more time you have to be prepared to spend under the needle. It is also important to pay attention to where you get the process done and by whom. If not done right, electrolysis can leave behind permanent scars.
As it is, you can expect some minor, temporary scarring. You should also expect temporary redness and swelling in the skin that goes away in a few hours to a day or two.
How Much Will Electrolysis Cost?
In the majority of cases, the cost for electrolysis treatment is quoted on a per-hour basis. However, some professionals, clinics, and spas may quote according to per-body part or even per-hair. Even so, electrolysis is easily the most expensive permanent hair removal technique.
You can expect to pay anything between $350 to $2000. The rates will vary greatly on the basis of the quotation criteria, the prestige of the clinic or electrologist, the type of region to be treated, and even the number of sessions that will be required. Additionally, there may be other miscellaneous costs attached to the entire thing.
We should also mention that you cannot perform electrolysis at home. You will have to get it done from a professional mainly because of two reasons. It requires a lot of skill and there are no electrolysis consumer products in the market.
Laser &Intense Pulsed Light (IPL)
It is also possible to remove hair by targeting its pigment – melanin. When the light of a particular intensity or wavelength is beamed at the hair, it absorbs and generates heat up until it burns up. This is the working principle behind laser hair removal therapy and Intense Pulsed Light (IPL) hair removal therapy.
Even though laser and IPL technologies don't have approval from the FDA for "permanent" hair removal (they have it for permanent hair reduction), they offer similar kind of success rates.
Depending upon your genes, skin tone, hair color, and the body part being treated, you can expect to achieve anything between 40 and 80 percent success in your endeavors.
How Do Laser & IPL Technologies Work?
Laser hair removal technology was developed first, but IPL was developed to resolve the limitations of laser technology. While IPL does counter the limitations of laser hair removal, it is also less effective because it is less intense. Laser technologyis the more dangerous of the two, though. You'll see why IPL is less intense after you've understood how these technologies work.
When it comes to laser therapy, the light of a specific wavelength is targeted at the hairs with the help of lasers. There are three types of lasers currently used in professional clinics around the world.
The first and the most common is the laser diode which is best suited for light-skinned and dark-haired people. The combination of the two is the most desirable. The second is the Alex and rite laser which has a broader area coverage and is, therefore, faster. The third is Nd: YAG which is quite rare and better suited for people with darker skin or light-colored hair.
In IPL hair removal, broad-spectrum light is used in place of lasers. As a result, IPL has less penetrative powers than laser. At the same time, it is safer and requires lesser skill.
How Permanent is Hair Removal with Laser and IPL Treatments?
The chances of hair growing back after laser or IPL hair removal are higher than they are with electrolysis. However, if they do come back, they're lighter, thinner, finer, and less visible. This is why touchups are more important with these techniques than with electrolysis.
Even though there is a chance that the hairs removed through these technologies will grow back, it takes a long time. Generally, after the initial slew of treatments, touchups are needed every six or 12 months.
What Are the Pros and Cons of Laser & IPL Hair Removal?
The biggest advantage of laser and IPL hair removal is that you have the option to treat yourself from the comfort of your home. Many of these products even carry approvals from the FDA for hair reduction. Further, these techniques can be performed on any part of the body except for the eyes and it's surrounding areas.
When done right, laser and IPL hair removal only cause minor discomfort. In the majority of cases, complications only arise due to misinformation and lack of care before or after the treatment.
As in the case of electrolysis, the biggest flaw of laser and IPL hair removal is the amount of time they take. It's not just that every session takes time but also that you need multiple sessions to get the desired results.
Another significant limitation of laser and IPL hair removal is that they aren't very effective for people with darker skin tones and lighter hair. Even though the Nd: YAG laser exists to counter this limitation, it is still not available everywhere. Moreover, there are no consumer products with that specific laser.
Further, if the right techniques and procedures are not used, laser and IPL removal can result in burning, scalding, redness, inflammation, and even scarring.
Even when the entire thing goes to plan, it will result in you feeling sunburned. Luckily, the feeling isn't intolerable and you can counter it in the same way that you would deal with sunburn. You can use soothing lotions, keep your skin cool, and stay out of the sun to get relief from that annoying feeling of being sunburnt.
How Much Will Laser & IPL Treatment Cost?
On average, according to the American Society of Plastic Surgeons, a single laser hair removal treatment costs approximately $300. However, a single session is never enough for anyone. Generally, six to ten sessions are required followed by touchups every six or 12 months.
Not including touchups, this makes laser hair removal an investment of anything between $18000 and $3000. The entire estimate is, more or less, similar in the case of IPL hair removal treatments.Laser and IPL technologies are similar enough to be grouped into one category.
Some hair clinics even offer both options to their customers. As a result, the cost of getting laser hair removal treatment and IPL hair removal treatment isn't all that different.
Don't be disheartened if you can't spend so much money, though. You don't have to go for professional hair removal services. You can treat yourself from the comfort of your couch.
There are numerous consumer products in the market based on the basic principle of laser and IPL hair removal. While there are a few laser hair removal products, most of them are based on IPL technology.
The most advanced of these devices, though, only cost about $500. This is significantly lower than what professional services cost. While it is true that self-treatment will not be as effective as professional attention, the real difference is just time.
Laser and IPL Home hair removal products take longer to deliver the same results. Further, to get those results, you'll have to practice immense discipline. You'll need to force yourself to be regular with the treatments and also to avoid taking shortcuts.
How to Pick a Laser or IPL Hair Removal Product?
You'll also have to pay special attention to the type of home hair removal product you buy. All of them aren't built alike. While some are incredibly effective, there are a few low-quality devices built to make a quick buck for their manufacturers. You need to analyze four variables while choosing a laser or IPL hair removal product. These are:
Skin Tone: Your skin tone is incredibly important. Before you purchase any product, you should find yourself on the Fitzpatrick Scale and see if the product is suitable for your requirements.
Hair Color: Your hair color will be as important as your skin tone. The greater the contrast between the two the more effective the device will be for you. However, if you have light colored hair such as blonde, white, red, or grey, you might as well forget about laser and IPL hair removal and go with electrolysis instead.
Reputation: A lot of products in the market aren't trustworthy because they've been manufactured by unknown entities looking to get rich quickly. These products are designed to ride the rising popularity of laser and IPL hair removal. The best way to avoid such products is to evaluate the manufacturers and their reputation.
Reviews: The best thing to look at is reviews. Reviews from users and expert sources will be very revealing about various products. We have reviewed five products to help you make the right decision.
5 Laser or IPL Products that Deliver the Best Results: At a Glance
5 Laseror IPL Products that Deliver the Best Results: Detailed Reviews
Editor's Rating: 4.25/5.0

View on Amazon
This is the product that started it all. As impressive as it is that this product started the entire market for at-home hair removal products, what's even more astounding is that it has managed to stay a leading contender even after so many years.
Most products that were launched right after Tria have since disappeared. You see, this product is the first and the only laser hair removal consumer product available in the market right now. It was even the first to receive the FDA's approval.
This device utilizes the traditional laser diode technology, making it one of the more powerful hair removal devices on the planet. It's power means that it is the fastest when it comes to delivering results. However, its traditional technology also means that you need to be extra careful with this device.
If you don't use it right, overuse it, or mess up in anyway while using it, you'll end up with scorch marks on your skin. Even when you're careful, you can expect to feel some pain while using this device. We recommend using a numbing cream or calming gel before and after treating your skin to minimize pain.
One limitation of the laser diode hair removal technology is that the light it beams is incredibly focused. In other words, this device's head is very small and it can target only smaller areas.
As a result, this device is very effective in dealing with smaller regions like the upper lip or even the underarms, but incredibly slow when used for legs and arms. If you can find enough time for individual sessions, you'll still get incredible results. It's a tradeoff in many ways.
IPL hair removal products can cover larger areas and, thus, individual sessions are shorter. However, they require more sessions to deliver the results. This device requires longer individual sessions but delivers results faster in the long term.
Tria offers this device in two colors – green and fuchsia. There's a third variant that comes with the brand's calming gel. Further, it has an ergonomic gun-like design with a rubberized handle, making it easy to maneuver and manage around the body.
This is a cordless device which means you have even more freedom of movement while using it. Like most lithium-ion battery operated devices, you won't be able to use it plugged-in, though. Maneuverability also suffers a little because of its heavy weight.
It sports a very helpful interactive display screen adding to its usability. Further, if you put it down, it will shut off after three minutes to save battery and flashes.
For a laser hair removal device, it's flash capacity isn't all that bad. Even though it pales in comparison to IPL hair removal devices, 90,000 flashes should still be enough to last you years if not decades.
Compared to other hair removal devices, this one is a little on the expensive side. It is more reliable and dependable than most so you'll be paying for durability more than anything else.
Who's it for: If you're willing to lose time and absorb pain in the short term to get quick long-term results, buy this laser home hair removal product.
Tech Specs
Product Dimensions: 11.3 x 5.8 x 10.1 inches
Product Weight: 3.9 pounds
Flash Capacity: 90,000
Intensity Levels: 5
The Pros
Only device with laser hair removal technology
First ever to receive FDA clearance
Pick from three variants
Decent flash capacity
Offers cordless maneuverability
Ergonomically designed with soft rubber handle
Sports a very useful interactive display
Shuts off automatically after three minutes
The Cons
More painful than IPL
Smaller head better suited to smaller body parts
A little on the heavier side
A bit too expensive
Can't be used plugged in
Editor's Rating: 4.75/5.0

View on Amazon
This is not only the best IPL consumer hair removal product in the market but also the best consumer hair removal product ever. Period. We have never written a review this one-sided or endorsed another product this strongly. If you're in the market for an at-home hair removal product, this IPL one is what you want.
Philips has thought of everything with this product. It doesn't have a fixed head and comes with four detachable heads instead. Each head is made for a specific body part and has a parallel preset saved in the device. The head and setting combos are for the bikini region, the underarms, the body, and the face.
What is the difference between these head and setting combos? The heads are shaped to fit the body parts they're meant for and have differing flash windows too. For instance, the face attachment is flat, the body one is convex, and the other two heads are concave. The settings vary on the basis of intensity and also the frequency of the flashes.
There are two flash modes as well. One is "slide and flash," while the other is "stamp and flash." The former is good for larger body parts and the latter is great for smaller body parts.
This device's user interface is incredibly intuitive too. You won't ever have to choose intensities yourself since the device has a very effective skin tone sensor called SmartSkin. At the same time, if you don't want to give up control, manually selection from five different intensity settings is possible.
This device is meant for the entire family since it boasts of a huge flash capacity of 250,000 flashes. You can probably share it with two other people and still not need a new device for the rest of your lifetime. That is if flashes aren't wasted. The developers seemed to have thought of that too by incorporating an automatic shut off feature into the device.
Another great feature is that you can use this device corded or cordless. This is incredibly rare as most cordless devices cannot be used while plugged in. Further, Philips even provides a travel adapter with this device to make life easier for it's customers.
As it is, this is a dual voltage device. This means that you can use it anywhere in the world and take it on a world tour if you want. You won't even have to worry about the weight in your luggage since this device is amazingly lightweight.
With so many qualities and benefits, you're probably looking for the catch at this point. There's just one. This device is expensive. It may sound unbelievable, but it has no other flaws!
Who's it for: If you're looking for a magical device and are willing to pay for the spell, get this device.
Tech Specs
Product Dimensions: 3 x 3.5 x 3.2 inches
Product Weight: 2.26 pounds
Flash Capacity: 250,000
Intensity Levels: 5
The Pros
Comes with body specific detachable heads
Has two flash settings with multiple intensity levels
Incorporates a skin tone sensor
Can be used corded or cordless
Huge flash capacity
Travel adapter included
Shuts off automatically to prevent wasted flashes
A lightweight device
The Cons
Quite an expensive device
Editor's Rating: 4.25/5.0

View on Amazon
DEESS isn't as well-known a name as Philips or Braun. However, they've managed to create a very good hair removal product and offer it at an amazing price to boot. Barring the Philips BRI956/00, this product beats almost all its other competitors in features and price both.
Consider the fact that this is more than just a hair removal product. It is also a skin rejuvenator and an acne controller. Those three detachable heads make this a one-stop product for the perfect makeover.
You don't have to pay for those extra heads if you don't want to either. You'll be able to choose from three variants of this product. The one we're reviewing here comes with all three head, another comes without the acne control head, and the third one comes with only the hair removal head.
If you're going to use all three heads, though, you'll need a lot of flashes. Luckily this device has a huge flash capacity of 350,000 flashes. This is the highest capacity we've seen in the industry until now. The device will also keep you from wasting these flashes with its Skin Touch Sensor.
Further, if you're going to use all three heads, you'll be spending a lot of quality time with this product. Some of you may not be able to deal with that extra burden on your schedule. This device's flash rate, however, reduces that burden. The device delivers about 20 to 25 flashes per minute which can speed up the process significantly.
A large flash window also supplements its flash rate. Rough estimates suggest that you can be done with your leg in about eight minutes owing to these two features.
On the other hand, the larger flash window can make it difficult to use this device on smaller body parts such as the upper lip and the underarms. There are limiting factors on the operation speed too. If you change settings, the device takes time to adjust.
Further, its design is such that you'll change settings by mistake in the middle of the operation. There is only one button to operate everything on this machine and that button is placed in a location where you end up pressing it by mistake. As a result, you'll change the settings and the device will take time to adjust, increasing the time you'll end up spending with it.
This device is fairly easy to manage around the body mainly because it is so light. It is fairly durable and reliable too which is probably why it is backed by a two-year guarantee.
We do recommend being very careful while using this device, though. Something as simple as not using the provided protecting glasses can cause problems. If you're not the right candidate or if you use it in the wrong way, it will not work for you. What's worse is that it may even burn you.
Who's it for: If you're willing to try a reliable product from an unknown name while saving a ton of money, get this IPL home hair removal kit.
Tech Specs
Product Dimensions: 12.9 x 9.2 x 5.6 inches
Product Weight: 1.94 pounds
Flash Capacity: 350,000
Intensity Levels: 5
The Pros
Pick from three variants
Comes with two detachable heads
Possesses a very wide flash window
Huge flash capacity
Incorporates a skin tone sensor
Simplistic design
Lightweight device
Protective glasses included
Supported by a two-year warranty
Quite an affordable device
The Cons
Big treatment window not suitable for small body parts
Doesn't work for everyone
Single button difficult to control
Takes time to adjust to setting changes
Editor's Rating: 4.25/5.0

View on Amazon
No list revolving around skincare will be complete without a Braun product. They're one of the biggest names in that market segment. They've shown their expertise with this device too.
The Silk-Expert IPL 5001 is one of the fastest IPL hair removal devices in the world right now. It offers an incredible flash rate and a very large flash window. These two factors combine to make it possible for you to treat your leg in barely eight minutes.
However, the larger flash window will make life difficult when you're trying to treat smaller body parts such as the underarms and the upper lip. It's not that big a deal but still worth mentioning.
Apart from its speed, this device stands out in one other way. Its system is designed to not only recognize your skin tone but also recognize variations in your skin tone. To do this, this device scans your skin 80 times every second!
This capability is important because it allows this device to change intensity settings and adjust to changing skin tone automatically. As a result, this device nullifies the possibility of you over treating any body part and getting burnt in the process.
In practice, you'll have to choose between two modes before beginning treatment. Following your selection, the device will take over and modify the intensity settings as and when needed.
Unlike many hair removal products, there's no hassle of changing cartridges with this device. It has a flash capacity of 300,000 which should be enough for you and a couple of others to use this device for life.
Since you'll need to shave before treatment, the company has very considerately provided a Gillette Venus with this device. Further, you'll be able to log into the company's app that will make it easy for you to track your progress.
Using the device should be easy even if you're of a slight build. It is very lightweight and very easy to move around. It is fairly dependable too and comes with a one-year warranty.
Cost is a major limitation of this device, especially since it doesn't offer a 100 percent success rate. The fact that it is a bit on the expensive side may put it beyond the financial capabilities of many potential buyers.
Who's it for: If you want an easy to use but effective device, get this Braun product with automatically changing variable intensity settings.
Tech Specs
Product Dimensions: 4.3 x 13.8 x 6.9 inches
Product Weight: 2.1 pounds
Flash Capacity: 300,000
Intensity Levels: 2 modes + variable settings
The Pros
A very fast device
Incorporates a skin tone sensor
Incorporates a skin tone sensor
Huge flash capacity
Comes with a free app for easy treatment tracking
A Gillette Venus razor included
Lightweight device
Supported by a one-year warranty
The Cons
Big treatment window not suitable for small body parts
Quite an expensive device
Doesn't work for everyone
Editor's Rating: 4.0/5.0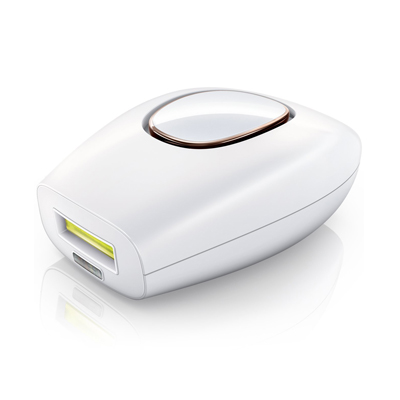 View on Amazon
The Lumea Comfort IPL from Philips has one very distinct quality. It is far more travel-friendly than any other similar device available in the market. It is travel-friendly because it is very light and compact.
It is also travel-friendly because it is designed to operate anywhere in the world i.e, it can handle 110V and 220V power systems equally well. Practically, this means that you can take it with you to Europe and Asia without worry.
The device's design also gives it a very futuristic appearance. It has just the right, curves, angles, and color for it too. In fact, with this device, Philips even makes futuristic claims. According to the marketing material, this device can "prevent" hair from growing again after a single "treatment."
We'll take that claim with a pinch of salt. While not as effective as claimed by its manufacturer, this device still does a good job. It does remove hair and keeps them from coming back, albeit over an extended period of time and not after one treatment.
It boasts of a good flash capacity too. With 200,000 pulses, you can be sure never to need replacement cartridges. Unfortunately, people who have already bought and used this device, contest that claim. Many of them say that instead of 200,000 flashes, this device only has about 100,000 flashes.
This capacity, though, is still enough for you to be able to use this device for years. Those flashes are also "cool to the touch," which means that they reduce the chances of scalding greatly.
Another great quality of this device is its two flash modes. One is "slide and flash" and the other is "stamp". The "slide and flash" mode is perfect for larger body parts such as legs, arms, and the torso while the "stamp" mode is more suitable for smaller regions such as underarms and upper lip.
The device incorporates a skin tone sensor as well. You also get a six-month trial period backed by a money-back satisfaction guarantee from Philips. There is two-year warranty support too.
While a very effective travel-friendly hair removal device, this product isn't perfect. It's effectiveness is governed by technology. For example, if your skin tone and hair color don't qualify you as a good candidate, it may not work well for you. However, that is true for all laser and IPL hair removal products.
This device's biggest flaw is how quickly it breaks down. If it weren't for its money back guarantee and a two-year warranty, we wouldn't have rated this device this high.
It's simplistic design means a central button for controlling all its features. The button is placed exactly where your fingers will be as you grip the device. This can result in settings being changed without intent.
Who's it for: If you like to see the world and jump continents often, then this hair removal device is tailor-made for you.
Tech Specs
Product Dimensions: 4.9 x 1.8 x 3.1 inches
Product Weight: 1 pound
Flash Capacity: 200,000
Intensity Levels: 5
The Pros
Incredibly lightweight device
Huge flash capacity
Has two different flash modes
Incorporates a skin tone sensor
A rare dual voltage device
Supported by a 180-day trial with money back satisfaction guarantee
The Cons
Question against claimed flash capacity
Doesn't work for everyone
Design simple but not very ergonomic
Durability suspect