Greasy hair can ruin your hair day. It often looks dull, dirty, and lifeless and is hard to manage or style. Grease comes from a natural oil our body produces called sebum but when the gland that produces this oil works harder than necessary it overproduces sebum resulting in an oily scalp and greasy locks.
Don't Wash Everyday
You might think 'but my hair is greasy, it must be washed everyday' but washing your hair everyday actually encourages natural oils to come back oilier than ever. It might be difficult at first to deal with the oils for an extra day or two but in time you will notice that the oil becomes more manageable after sometime of less frequent washing. A rule of thumb is to wash your hair every 2-3 days.
Buy Speciality Shampoos
There are plenty of shampoo's on the market today that particularly aim to work with oily hair. This type of shampoo will moisturize your hair but still remove the excess oils. Ask your stylist or somebody who is familiar with your type of hair to find the right product.
Another great idea is to use a clarifying shampoo at least once a month. This is a great way to give your scalp a deep clean and remove excess hair products that could be weighing your hair down. Don't use it too often or it will strip your hair of all your oils, resulting in dry and brittle hair.
Use Minimal Conditioner
Conditioner is great for smoothing and detangling your locks as well as a great source of moisturizer but if you have excess oils, you don't need moisturize as much. Only use conditioner from the nape of your neck downward and focusing on the ends. Some women choose to only use conditioner once or twice per week. Another great idea is to use some natural oils such as argan or olive oil on the lower half of their hair.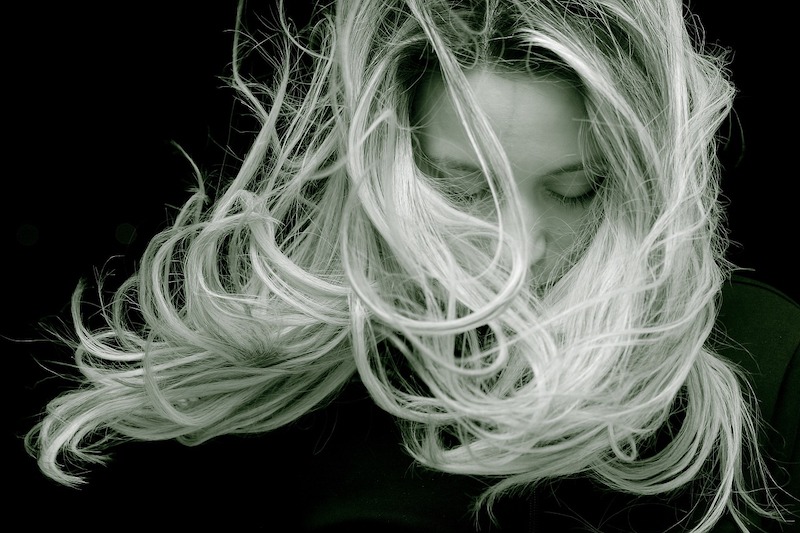 Try Supplements
Vitamin A & D are believed to reduce sebum production. Talk to your doctor or dermatologist before adding new supplements to your diet but try to eat foods rich in these vitamins.
Try Kitchen Cabinet remedies
You don't have to spend a fortune on products to prevent greasy hair. You can simply open up your kitchen pantry and find lots of proven remedies or ingredients for homemade hair mask that prevent oily locks. A simple solution is to rinse your hair with vinegar after shampooing. The tannic acid in vinegar, diluted lemon juice or tea gives your scalp and hair a thorough cleaning but doesn't strip your scalp of all of its natural oils.
Powder Up
If you don't have time to wash your hair, or it really gets greasy by 5 p.m. then a quick trick is to use baby powder or cornstarch if you have lighter hair or cocoa powder if you have darker hair. Throwing these powders on your roots will dry up the oils as well as give your hair some added texture.
These tips will help you prevent and deal with greasy hair without breaking the bank.