When we think of the balayage hair coloring technique, we often think of ombre blonde on medium or light brown base colors. But, balayage can be just as gorgeous on darker brown hair. It's the perfect way to lighten dark hair without having to worry about the commitment of regular hair coloring. Here are some of the best looks for balayage on dark brown hair.
Caramel Balayage on Thick Dark Brown Hair
Caramel hair color is always gorgeous on darker hair. It adds warmth and lightens the hair color without being too dramatic from the natural hues. On thicker hair, the caramel hair color adds dimension and body, especially when styled with waves or curls.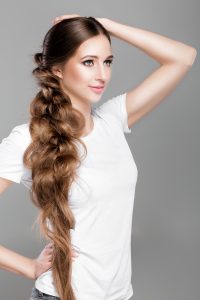 Dark Brown to Medium Brown Balayage
When you have dark brown or black hair, you can use a medium brown balayage hair color to achieve that ombre look without having to really damage your hair. It's a very natural look and the perfect way to change up a darker hair color.
Dark Hair with Honey Balayage Highlights
If you're looking for a color that has more warmth and underlying yellow hues, then honey is the perfect option. This brighter hue will lighten up your darker hair just in time for summer. You can add some medium brown balayage highlights too and really spice up your look!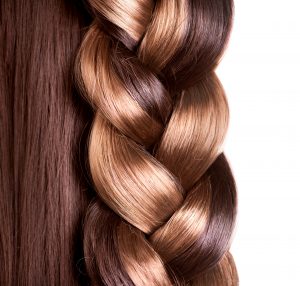 Underneath Balayage for Long Dark Hair
One of the best ways to lighten up darker hair with minimal maintenance is getting your balayage highlights only on the bottom layers of your hair. This way, even when it starts to fade, it's not very noticeable but with different hairstyles and texture, your balayage will really come through.

Lighten the Front with Balayage
Another subtle way to lighten up your hair with balayage is to keep the hair color to the front of your hair. The front portion from the bangs and only a few inches back, keeping it subtle and minimal, will lighten your face, frame your face shape and keep cost to a minimum.